What We Are
An early childhood program for children ages birth to 5 and expectant mothers.  All services provided at NO COST to families!
We offer center-based classroom setting for infants, toddlers, and preschoolers (ages 3-5).  Home based services are provided in our service area for children ages 0-5. Prenatal services occur 1-1 with our nurse and include education on the health & development of mom and baby.
We are currently accepting applications for the 2021-22 school year.  We accept applications year round to fill enrollment vacancies.
How We Do It
Jamestown
0-3 (infant/toddler classrooms) available for full day/full year services
3-5 (preschool classrooms) ½ day and full day classes available during the school year
Valley City 
3-5 (preschool classrooms) full day classes available during the school year
Home Based Services
Home based services include a weekly home visit including parent/child activities and parent education.  Families are also invited to group socialization activities with other enrolled families in the area twice each month.
0-3 Home Based & prenatal services available in:  Barnes, Dickey, Eddy, Foster, Griggs, LaMoure, Logan, McIntosh & Stutsman counties year round.
3-5 Home Based services available in:  Barnes, Dickey, Eddy, Foster, Griggs, LaMoure & Stutsman counties during the school year.
What We Do
Child Development & Education Services
Classrooms with developmentally appropriate learning and play based activities
Low child-staff ratios and group sizes
Implement a research based curriculum
Teachers/caregivers make individualized weekly lesson plans, complete child assessments and screenings, and complete parent teacher conferences throughout the year
Our program has developed school readiness goals and tracks progress toward them
Promote physical activity and outdoor play daily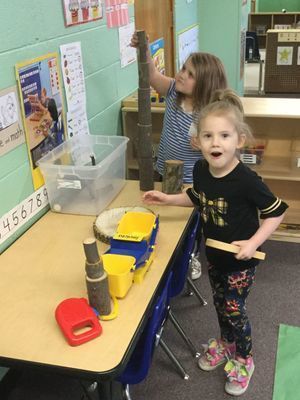 Health & Nutrition – Ensures children are "ready to learn" by promoting:
Well child/well baby health & dental exams
Vision, hearing, social-emotional & developmental screenings
Families to secure primary doctor, health insurance and preventative care
Nutrition education & guidance to families
Healthy breakfast, lunch & snacks are provided in our centers
Children make and try new foods, including fresh fruits and vegetables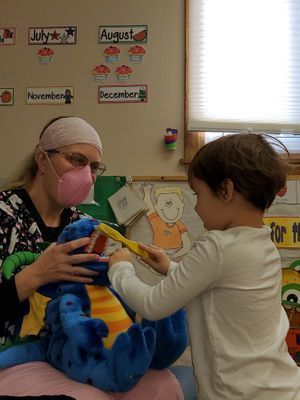 Disabilities
10 percent of our enrollment slots are made available to children with disabilities who learn and grown side by side with other children
​​​​​​​We have partnerships with Early Intervention providers, Special Education providers, and private speech, OT, and PT therapists who provide needed therapies on site or in their facilities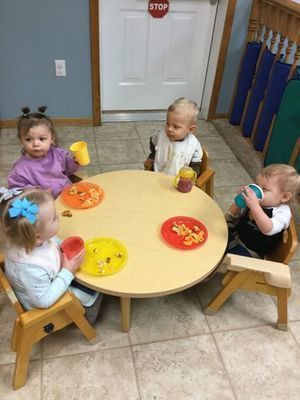 Family Engagement
Parent engagement activities
Family support to meet their needs and achieve goals
Education on community resources and services available
Access to web based parenting videos through Ready Rosie Parent Curriculum
Family fun activities to support school readiness skills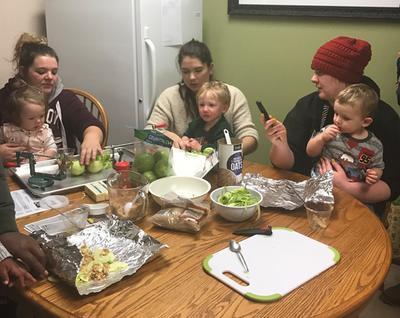 Policy Council
The policy council is a governing body that shares responsibility for overseeing the delivery of high quality services to children and families in accordance with the Head Start Performance Standards.  
At least 51% of the Policy Council must be made up of parents of currently enrolled children
Work with Head Start director to carry out program planning
Opportunity for parents to learn leadership skills
Discuss/approve grant funding applications
Approve program policies
Approve staff before hiring
Review monthly budget reports
Review monthly program data
Elections held each fall