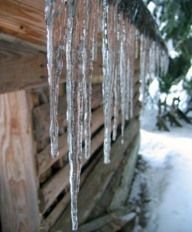 Weatherization:  The weatherization program helps income eligible people make their houses, mobile homes, and apartments energy efficient.  Staff use state of the art testing equipment to analyze their energy usage and purchase materials needed to reduce their energy costs while maintaining a comfort zone.  Furnaces are checked for safe operation and cleaned if needed.  Weatherization staff are experts at solving energy problems that may be overlooked by the occupant.
There is no charge for weatherization services for owners.
All clients must meet income eligibility guidelines to participate.  All work is subject to final inspection to assure quality workmanship and client satisfaction.
Furnace Repair/Replacement: Furnace repair provides emergency assistance to those households where the furnace has malfunctioned during the heating season.  Repairs can be made, and furnace replacements are considered when existing furnaces pose a health and safety threat to the family.
Rental property is not eligible for repairs or replacements by our agency.
Cooling Assistance: Cooling assistance helps those who require a cooled space in their home during the summer months.  A medical verification is required and the household must meet income guidelines.  Equipment purchased for the house from local suppliers can be a window air conditioner, ceiling fan, or repairing the existing cooling equipment.  Electrical upgrading of the house for cooling equipment to run properly is also eligible.
For more information contact
701-252-1821 or 800-726-8179
TDD 800-366-6889.
All our programs require a client intake form.  Please click the button below to complete and specify which program(s) you are applying for: